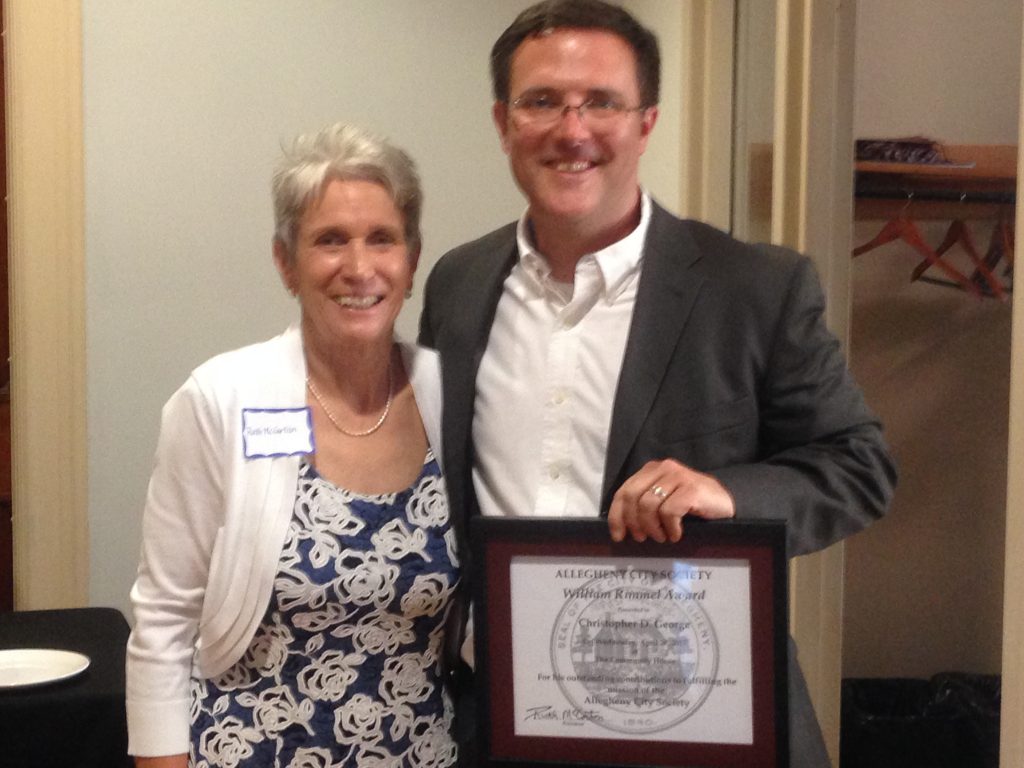 Mr. George is the author of Day-by-Day with the 123rd Pennsylvania Volunteers. This unit, who fought bravely in the American Civil War, was recruited in Allegheny City and led by Colonel John B. Clark, the pastor of the Second United Presbyterian Church. Chris has spent nearly 20 years researching his family's genealogy, and uncovered a great deal of information about his Great-Great-Grandfather and the time he served as a member of the Pa. 123rd. He has restored the voices of those Allegheny City soldiers who left their homes and fought to maintain the Union.
He is a former resident of the 2nd Ward of Allegheny City, and a graduate of both the University of Cincinnati and the University of Pittsburgh. Chris teaches elementary school in Upper Saint Clair and lives with his wife and 3 children in South Fayette Township. He continues to research the unit and his other ancestors.
Day-by-Day with the 123rd Pennsylvania Volunteers is available from the Allegheny City Society and Amazon.