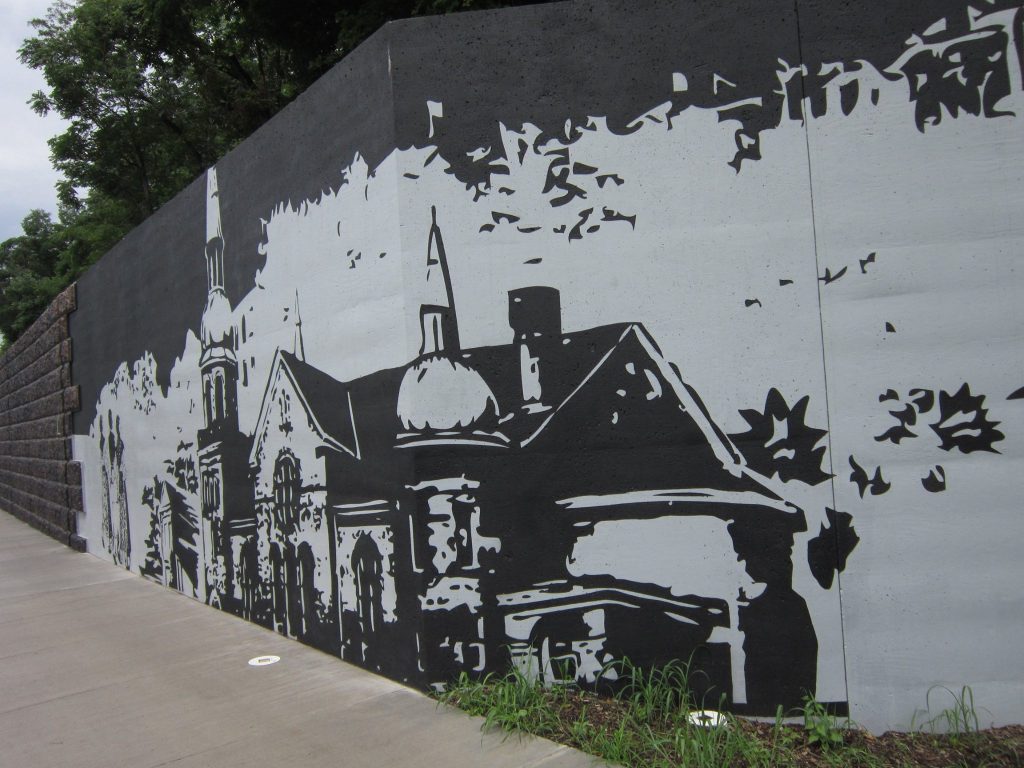 Come join the Allegheny City Society for the first-ever tour of the Behind Every Wall black and white murals alongside Route 28 at the foot of Troy Hill. These images cut into the surface of the retaining wall are the only memories left of the thriving ethnic neighborhood called: Mala Jaska.
Learn about the Croatian immigrants that made this section of Allegheny their new home. The church they built, St. Nicholas Roman Catholic Church, reflected their Eastern European roots and was the first Croatian Catholic Church built in America. Businesses such as the Thomas Carlin foundry, Heinz plant, Pittsburgh Wool and various tanneries on Herr's island gave them employment. They frequented cultural Institutions including the Allegheny Institute and Mission church (Avery College) and Josip (John) Marohnic's bookstore. The Pennsylvania Canal and Pittsburgh Allegheny and Manchester Traction Co provided vital transportation for goods and people.
Behind Every Wall by Laurie Lundquist was commissioned by PennDOT and installed in 2014 during reconstruction of PA Rt 28. Following demolition of the church, a St. Nicholas Memorial was also created.
We will meet at the beginning of the walkway at Vinial St and Troy Hill Rd, near Penn Brewery and the "Welcome to Troy Hill" sign. Parking can be found on the street or in the Penn Brewery parking garage. We'll finish back at Penn Brewery for an early afternoon beer. The cost for the tour will be $5.
Our walk will be an out and back loop of less than 1 mile. For those wanting a longer walk you can follow the walkway to the Troy Hill Steps which lead up up up to Troy Hill Rd/Goettmann St.