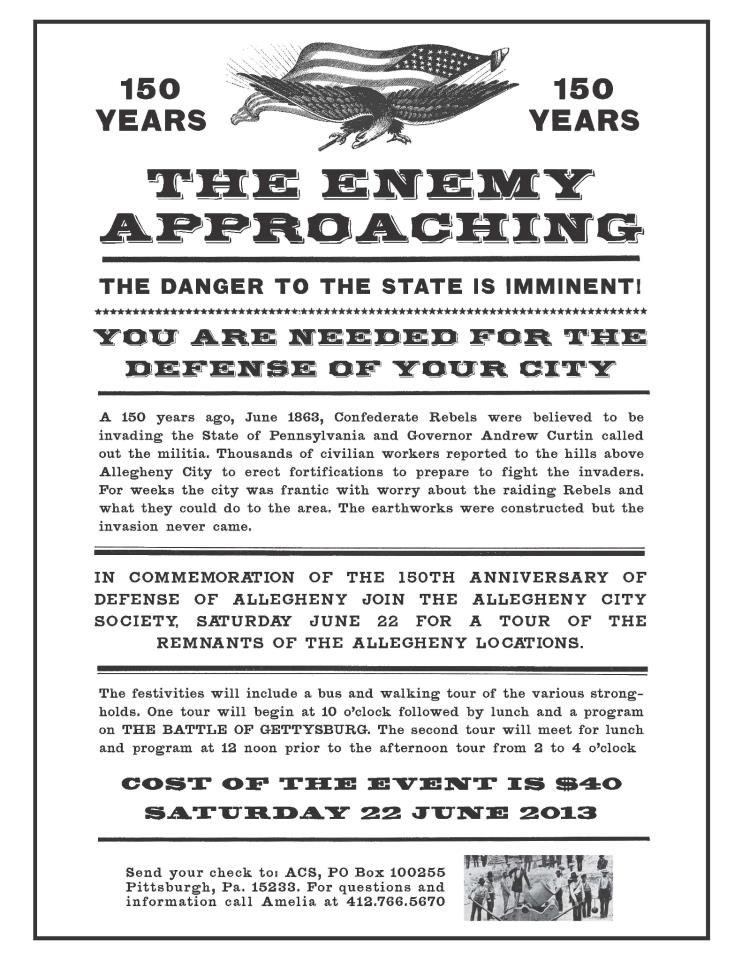 The festivities will include a Bus and Walking Tour of Civil War sites in and around Allegheny City. First tour begins at 10:00 AM, starting from The Riverview Presbyterian Church, 3505 Perrysville Avenue. Lunch will be provided, as well as a program on the Battle of Gettysburg. The second tour will begin with lunch and program, then tour the sites from 2:00 until 4:00.
Cost of the event is $40.00. Send check to:
The Allegheny City Society
P.O. Box 100255
Pittsburgh, PA 15233
Questions and information: Call Amelia: 412-766-5670.