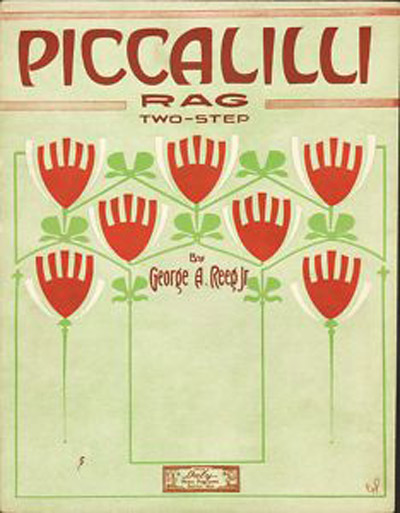 Allegheny City Ragtime Orchestra
Extensive research has uncovered the works of George A Reeg Jr., a Deutschtown ragtime-era composer. Tom Roberts has formed a ragtime band of musicians (some from the Pittsburgh Symphony Orchestra!) to perform these works and some classic ragtime and jazz in Buhl Park on July 3. Join us for great music, fun, and Lemon Blennd!
The weather has been…unsettled lately. In the event of rain Wednesday evening, arrangements have been made to move the Allegheny City Ragtime Orchestra (and our stash of Lemon Blennd) into the Allegheny Unitarian Universalist Church at 416 W North Ave.