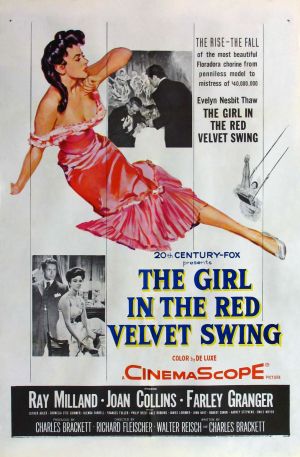 ACS 4th Annual Winter Film Series
This year, featuring films shot in and about Pittsburgh.
Dinner and a Movie at Bistro to Go
"The Girl in the Red Velvet Swing" (1955) Alleghenean Harry Kendall Thaw was the first man to successfully plead Not Guilty by reason of insanity when he shot famed architect Stanford White in New York in 1906. Besides drugs and alcohol, what made him crazy? Why, the stunning beauty of Tarentum's Evelyn Nesbitt! Come to the Bistro to behold Joan Collins' daring portrayal of Evelyn Nesbitt in this Cinerama classic.
Come for dinner at the Bistro! Dinner will be available starting at 6, with a menu under 12 dollars; and then stay for the free film talk at 6:45 and screening at 7.