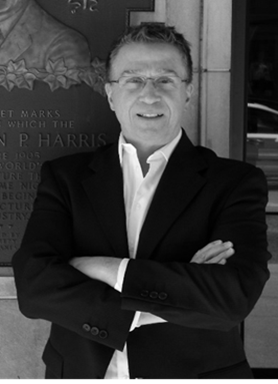 Jim Kastner
Born on the North Side of Pittsburgh, schooled in Spring Hill, Troy Hill, and Downtown, James Kastner now resides in Murrysville, PA. His past forty years have been spent in the beauty industry—a far cry from his days as an usher at the Fulton Theatre in Downtown Pittsburgh. His career in sales, education, and management with RedKen Laboratories Inc., Sebastian International, and the Regis Corporation of Minneapolis, MN, has allowed him to set foot in all fifty states. A member of the Theatre Historical Society of America, James is author of the book, Where the Movies Played in Downtown Pittsburg(h).
The Allegheny City Society
Lecture Series
Fourth Monday, Four Months a Year
6:45 p.m. to 8:00 p.m.
Join us at the Allegheny Branch of the Carnegie Library of Pittsburgh as we explore interesting topics from the rich history of Allegheny City and from Pittsburgh's North Side. There are so many stories to tell of the great place many of us call home. The North Side and the former Allegheny City was home to great thinkers, writers, artists, and political and social heroes and advocates. (Not to mention some wonderfully diverse architecture.) This ongoing program is sure to trigger great memories and great conversations.
Parking is available in the Medical Building Garage on Federal Street, as well as metered parking along Federal Street and North Avenue.