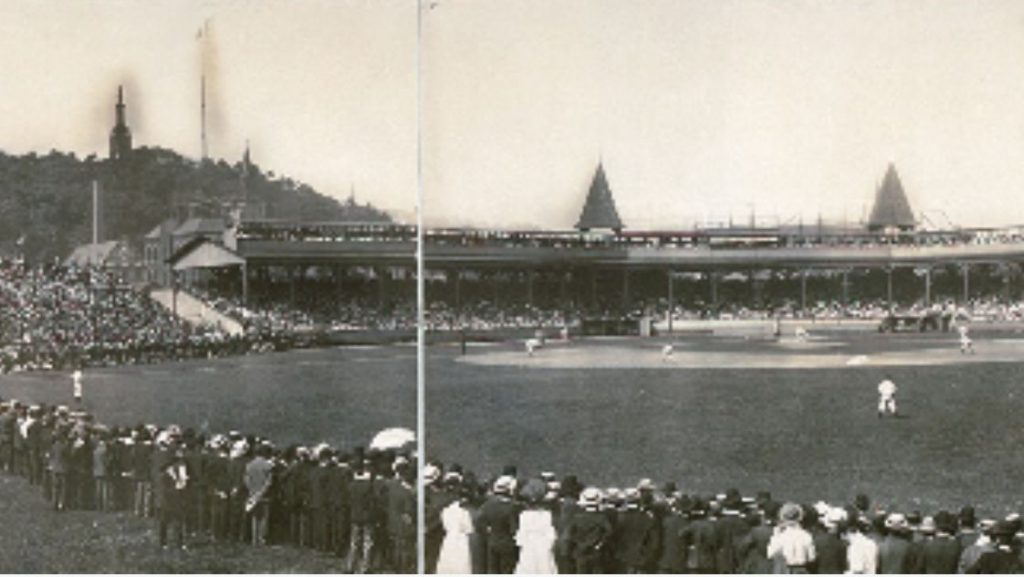 Exposition Park in 1905, Library of Congress.
As World Series excitement approaches, please join us for a walking tour highlighting historic baseball sites on the North Shore. You'll have an opportunity to stand in the exact spot where Roberto Clemente stood on second base of Three Rivers Stadium after his 3,000th hit and where Honus Wagner dug into the batter's box against Cy Young in the first modern World Series at Exposition Park. We will adjourn for post-tour beverages at Southern Tier Brewery.
We will meet at 12 noon on Saturday, October 19th at the Art Rooney statue, just off of Art Rooney Avenue near North Shore Drive. Park along North Shore Dr or in the lots near Stage AE and Burgatory. The cost will be $5 payable at the event.