Double Feature!
Mary Roberts Rinehart's mystery novel "The Circular Staircase" became a popluar Broadway play, and was adapted for the screen several times. The Allegheny City Society will screen the two best versions: Roland West's The Bat Whispers, (1931):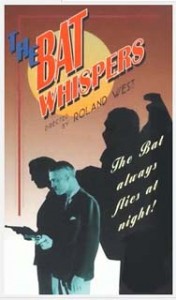 "One of the ten best films of all time."
– Elliott Stein, Sight and Sound
and Crane Wilbur's The Bat, starring Vincent Price and Agnes Moorehead (1959):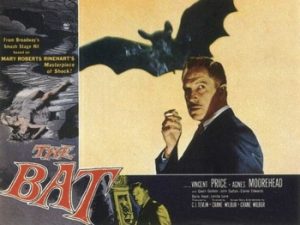 Join us on Tuesday, February 21st at the Allegheny Unitarian Universalist Church at the corner of West North Avenue and Resaca Place for back-to-back screenings — a double dose of Rinehart thrills!
Showtime: 7:00 PM
A free-will donation to the Society will help defray the costs of this series. Additional information is available by calling Ruth McCartan (412-364-6132), Amelia Gehron (412-766-5670) or John Canning at (412-322-3974.)
(Please note: The facilities are not accessible to persons with disabilities.)