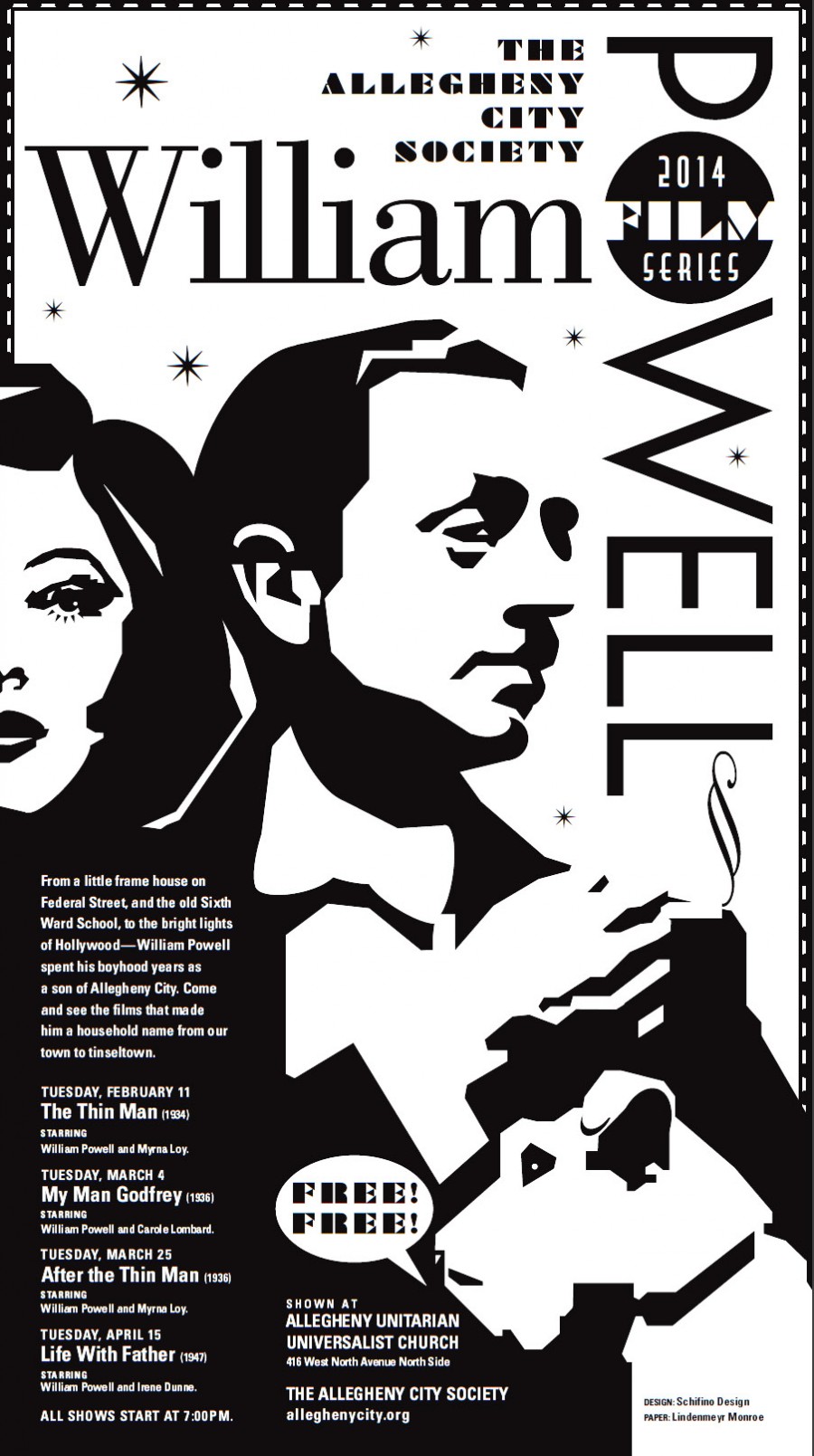 From a little frame house on Federal Street and the old Sixth Ward School, to the bright lights of Hollywood — William Powell spent his boyhood years as a son of Allegheny City!
William Powell appeared in nearly a hundred films, and the Allegheny City Society will show what may be the best four.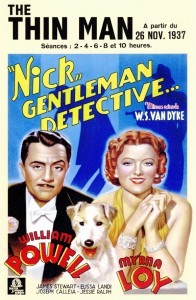 Our first feature, screening Tuesday, February 11 at 7:00 PM, The Thin Man.
Join us at the Allegheny Unitarian Universalist Church, 416 W. North Avenue, for a brief presentation on Powell's early life in Allegheny. We'll also talk about his schooling, stage acting career and his stint in silent films.